LSA - ISEP was present at the 2008 portuguese robotics festival (FNR - "Festival Nacional de Robótica") edition in Aveiro, organized by the Aveiro University. This year ISEP participated in the Robocup MSL robotic soccer competition with the ISePorto Team and was also present at the robotics demonstrations area with land, aerial and marine robots.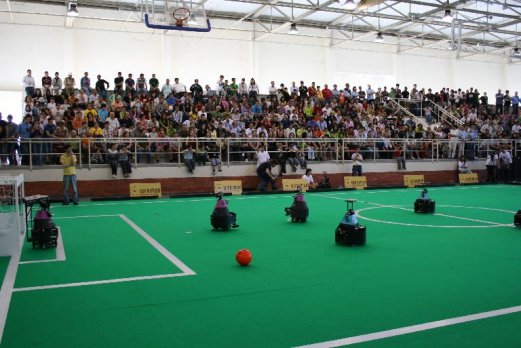 more photos from the event >>>
ISePorto team won the 2nd place in the robotic soccer competition, after passing to the final (against Cambada from Aveiro) in a match decided by penalty kicks against the ISocRob team from IST.
The FALCOS unmanned vehicles at the exhibition demonstrated fire detection capabilities and the marine surface robots ROAZ were also under display.