The 30th edition of Fantasporto - Oporto International Film Festival was celebrated on the theme of Robotics and
organized a parallel set of activities involving the science and technology community, bringing together the science & technology to the film arts and industry. These activities ranged from public talks from international and Portuguese researchers, robot demonstrations to public interaction events.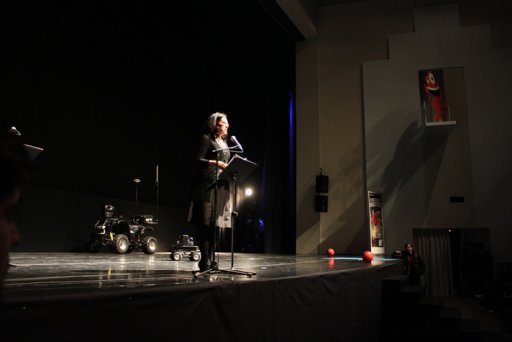 More photos from the event
The special program on Robotics was commissioned by Prof. Eduardo Silva (LSA-ISEP) and was organized in collaboration with the Portuguese Robotics Society (SPR).
The program included public talks from the renowned interational researchers Prof. Peter Corke from Queensland University of Technology (Australia) and Prof. Anibal Ollero from University of Sevilla (Spain).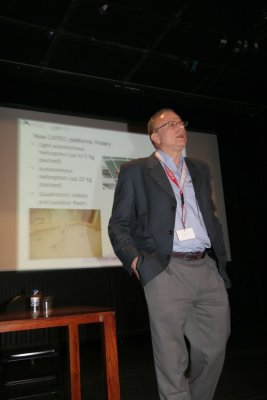 Robots from LSA-ISEP and all the main portuguese research groups and universities were present giving to the general public a new perspective on robotics. Various robots from portuguese research labs were also present at the stage in the opening cerimony.
A selection of robotic themed fiction films was presented along with with special sessions with documentary and technical robotics films. From these 3 full feature or medium size films were presented:
Plug & Pray (Of Computers and Others Human Beings) – Jens Schanze e Judith Malek-Mahdavi [Mascha Film]

Ciao Robot the Birth of Roboethics - Gianmarco Veruggio e Manuel Stefanolo [link]

Robotics – A tool of the future – EURON (European Research Network) [link]
Multiple technical short films from the portuguese and international research community were also presented and displayed in the SPR booth at the event.