ISEP -IPP was present at Hannover Messe in Germany, on the Autonomous Systems and Mobile Robotics Hall. This participation was the only portuguese college school and research instuition present at one of the biggest fairs in high technology and automation.
The autonomous Systems lab represented the school with a the FALCOS autonomous aerial vehicles and the ROAZ II autonomous surface marine vehicle. This demonstrated the high quality fo research in autonomous mobile robotics and promoted initiatives leading to technology transfer. (Photo gallery from the event >>>)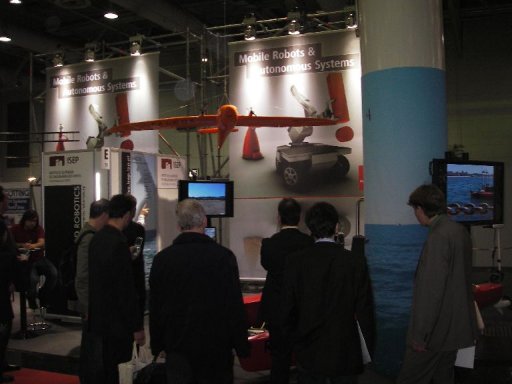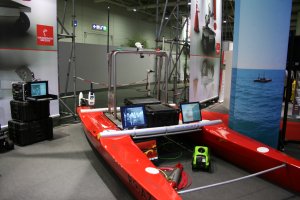 Organized jointly with Hannover Messe was the european robotics competitions (Robocup) German Open. In this competition LSA participated with the middle size league robotic football team ISePorto achieving a honorable 5th place.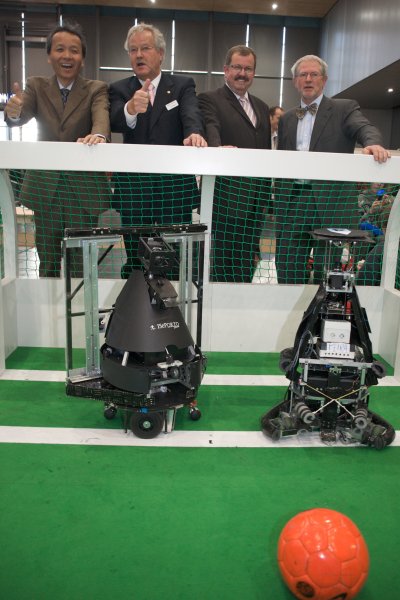 ISePorto Goalkeeper with official entities photo (from left to righ: Minoru Asada - Robocup Federation President, Sepp Heckman - Hannover Messe Chairman, Peter Uhlig - Lower Saxony Ministry of Culture and Thomas Christaller - Fraunhofer Research Institute)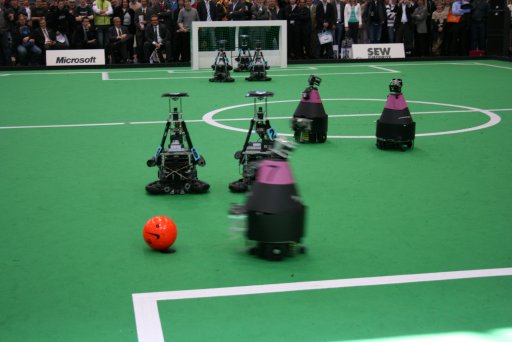 The ISEP-IPP participation at the Hannover Messe constituted a strong pillar in the establishing of the school international acknowledgement as a key player in research and development on autonomous systems and mobile robotics in the european context. It also demonstrated the high level of research conducted in Portugal on these advanced technologies.